Utopia Thirty One
Fag Tips for Artists Space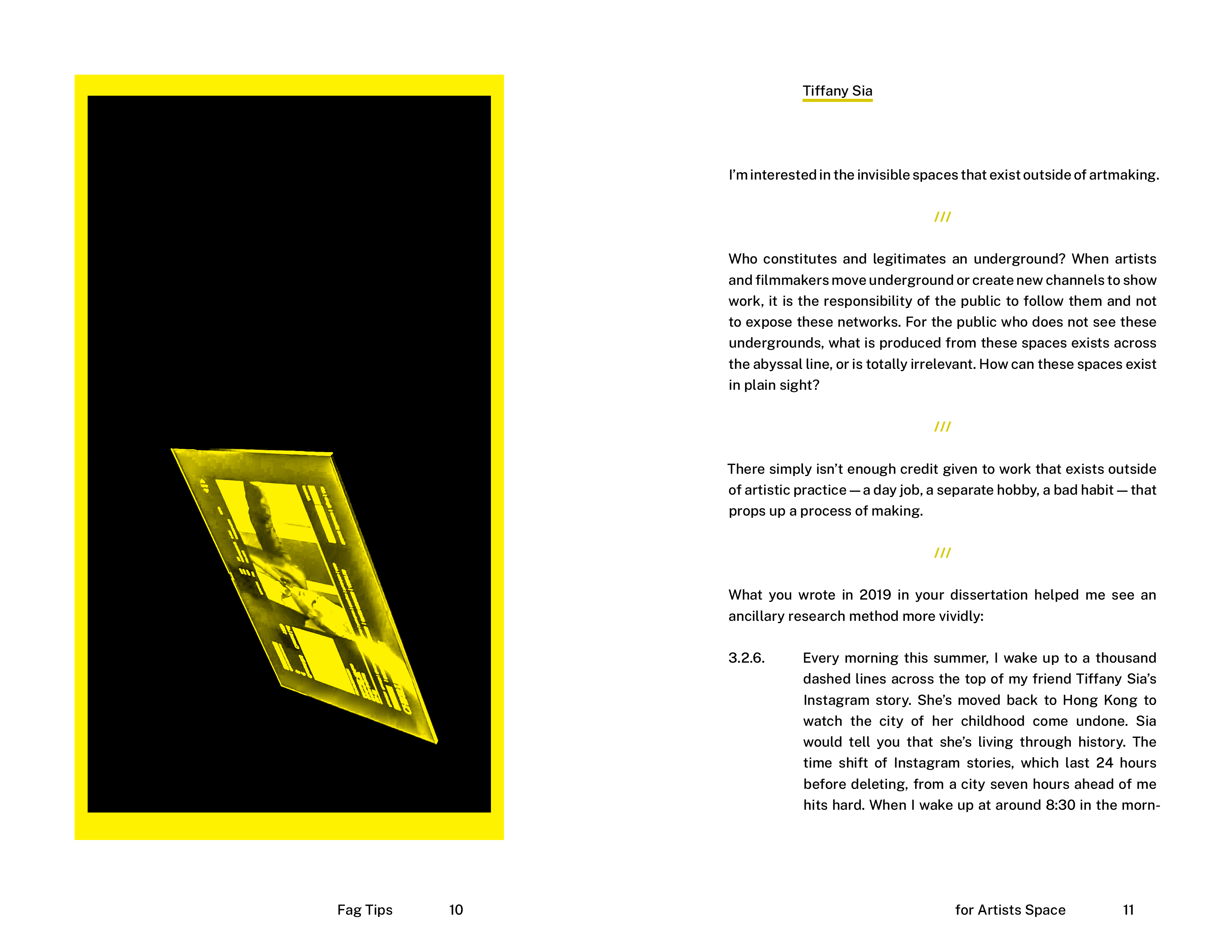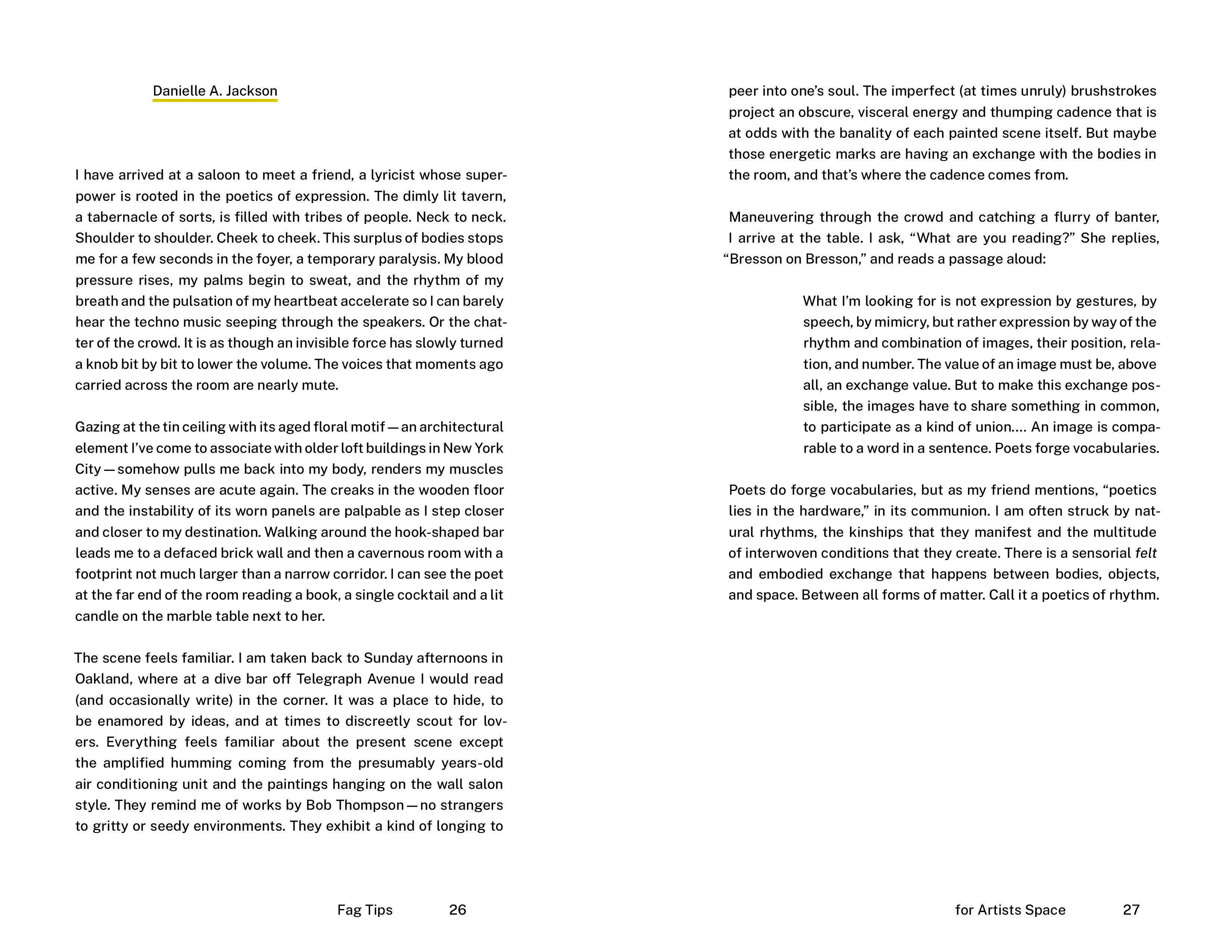 Fag Tips for Artists Space
was offered on the occasion of the exhibition
Minor Publics
by virgil b/g taylor at Artists Space in New York, NY from 4 February to 23 April 2022. It was issued as Fag Tips Utopia Zine 31 and intiated by the prompt put forward by virgil b/g taylor in December 2021.
This publication would not have been possible without the production support of Rezarta Seferi. The exhibition project,
Minor Publics
, as well as this publication owed much to the generous offers of time and attention by the
staff of Artists Space
: Jay Sanders, Miriam Katzeff, Danielle A. Jackson, Stella Cilman, Rezarta Seferi, Kate Temple, Witts, Maya Hayda and Riley Wesolowski.
This book is printed in black and yellow ink and set in Public Sans, a "strong, neutral typeface" developed for the United States federal government. The prompt and the booklet itself are freely given. The individual contributions remain the copyright of the individual and collective contributors.
Support for Artists Space is provided by the Friends of Artists Space, The Andy Warhol Foundation for the Visual Arts, Lambent Foundation Fund of Tides Foundation, The New York City Department of Cultural Affairs, The New York State Council on the Arts with the support of Kathy Hochul and the New York State Legislature.